1st Heslington Guides

Welcome to our webpage!! You are visitor:
We are 1st Heslington Guides, part of Tower Division, North Yorkshire South County
<!—BEGIN UK GUIDING WEBRING FRAGMENT-->

<!—END UK GUIDING WEBRING FRAGMENT-->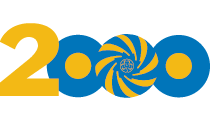 Please go down to find out about us and our 'buzz' words of the moment.
 "All about us!!"
By Debbie (our Guider)
 Welcome to the 1st Heslington Guide Web Site. We thought it was about time we introduced ourselves. I'm Debbie the mad, old bid in charge. I have two student assistants, Kathryn, who's doing her finals this year in Chemistry and Vicky who just begun a musical masters course amongst other things. We have three patrols (groups) within our Guide Unit.
Firstly I'll introduce the Snowdrops (sorry, I forgot to mention each patrol is named after a flower). Kathryn is the patrol leader, Charlotte is her second and then there's Kim, these three are horse mad!! And I mean mad. Then we have Leila our gymnast and lastly our third Kathryn who's absolutely boy crazy!
The forget-me-nots are next. Patrol leader Nicky has every colour nail varnish ever invented, Hannah, well, where ever she is at the moment there's always a camera flashing (she's doing her photographers badge) more about badges another time. Harriet and Liz are the best of friends and always together.
The Marguerites have Ceri as patrol leader and Lucy, our very own Shania Twain, as her second. Melissa is our stage show, all singing and dancing Guide, then we have Jess, who plays loads and loads of instruments and lastly we have our newest recruit Laura. Laura is soon to make her promise, in a very unusual place. More of that next time I write.
For now I'd just like to say the Guide Movement is the biggest woman's movement in the world, 5 out of every 10 woman have been or are a member sometime in their lives, have you ever thought of joining us??

"Our 'BUZZ' words"
Buzz words are words or phases that every-one seems to be saying at any one time. These are some of ours at the moment!
 "Groovy Baby"
"Yeah Baby, Yeah"
"Howdy""Trew"
"Ickle"
"Oh Joy!"
"Girls Rule!"
"Guides R Best"
 "What do we do?"
This is a good question. What do Guides get up to during a meeting. Well, our meetings used to last one and half hours but we extended it to two hours so we can do even more! We've done some really brilliant things recently which included a "Star in their eyes night" as a Christmas party before the end of last term. We are dressed up as our favourite pop stars and mimed to the c.d. It was great fun and we also ate far too much food and at the end we had a millenium toast, wishing us all good fortune for the coming year. This term we have made jewellery, made shelters out of newspaper and gadget wood only to have them bombed by the other patrol using newspaper balls. We've also made fake wounds and we are now in the middle of making papier-mache heart frames for Valentines day. Also this term each patrol has been set a challenge. Last week the Forget-me-nots cooked us all an interesting meal. This week the Snowdrops put on a brilliant play which had to include, casualty, wellies and chocolate. Next week the Margerittes are performing their dance routine.
 ***Coming soon***
Pictures of us taken by Hannah for her photographers badge
.wav files of us at our meetings.
 Keep checking back won't you!
  Page maintained by Vicky White. Last updated 03.02.00